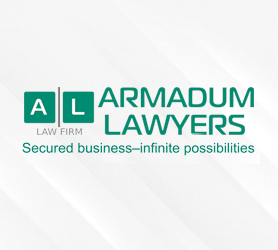 In October, ARMADUM LAWYERS joined a support group to set up a Ukrainian-German foreign trade chamber.
The Support Group on the Establishment of the Ukrainian-German Foreign Trade Chamber was established in December 2012 at the initiative of the Delegation of the German Economy in Ukraine.
The Ukrainian-German Foreign Chamber will represent the economic interests of Ukrainian and German firms in Ukraine and Germany. In addition, work will be done to improve foreign economic relations between the two countries.
The German Foreign Chambers (AHKs) offer their experience, contacts and services to both German and foreign companies and are represented in 80 countries.
In Germany, AHKs are closely linked to the network of German Chambers of Commerce (IHKs). They jointly support German companies in establishing and expanding economic ties with foreign countries.