Armadum Lawyers successfully protects one of the largest Ukrainian container shipping operators in seaports from raider capture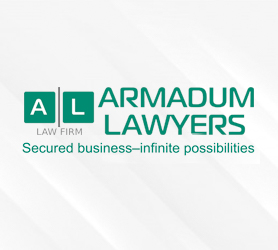 Armadum Lawyers partners Oksana Merezhko, Oleksiy Zorin and senior lawyer Dmytro Marushevsky successfully defended the container shipping company, which provides cargo unloading services in the largest seaports of Ukraine, from raiding. The assets of this company are estimated at billions of hryvnias.

Our firm represented the client's interests during the review of the complaint in the Board for review of complaints against decisions, actions or omissions of the state registrar at the Ministry of Justice (in the "Anti-Raider Commission") on criminal seizure by an unidentified group of 100% of the client's share capital.

The Armadum Lawyers team quickly and coherently developed an effective strategy to counter the customer's raider capture. The lawyers prepared the necessary evidence base and ensured the successful consideration of the relevant complaint in the Anti-Raider Commission.

As a result, one of the largest Ukrainian container operators with a share capital of more than 20 million hryvnias was returned to its rightful owner.

Raiding in Ukraine remains one of the most popular ways to remove competitors or take over business. An effective way to counter raiders is to prevent an attack and correct vulnerabilities in a timely manner. A comprehensive business support service provided by Armadum Lawyers can help. Our lawyers know in practice how to irrevocably and professionally protect clients' business from illegal actions of third parties.
07.12.2020