Armadum Lawyers successfully defended the interests of the largest national supplier of components for the production of machinery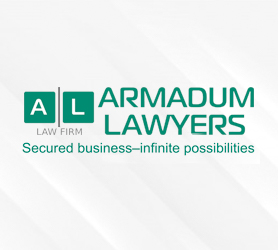 Lawyers of Armadum Lawyers have successfully defended the interests of one of the largest Ukrainian suppliers of components for the production of mobile and stationary equipment. The customer had unscrupulous competitors who illegally used his trademark for commercial purposes without obtaining permission to use such trademark.

In particular, unfair competitors have decided that the sale of products without the conclusion of license agreements with the trademark owner will ensure the smooth and profitable implementation of economic activities.

However, as a result of coordinated and professional actions of our company's lawyers, on the basis of proper evidence, the Client's interests were fully protected: the fact of violation by competitors of intellectual property law and unfair competition law was established.

As a result of mediation and claims work, unfair competitors stopped the illegal use of our Client's trademark.
21.10.2020