Purchase agreement: answers to the most common legal questions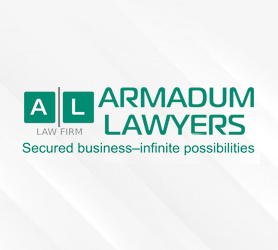 A purchase agreement is one of the most common contracts in civil circulation. This type of transaction is used by both legal entities and individuals and in various terms occurs in all areas of our lives.

Thus, the purchase of products in a store, goods via the Internet, a car in a car dealership all these are legal relationships that must be formalized by concluding a contract of sale.

Under the contract, one party (seller) transfers or undertakes to transfer the property to the ownership of the other party (buyer), and the buyer accepts or undertakes to accept the property and pay for it a certain amount of money.

Significant conditions of the contract of sale are the terms of the subject and price. Until the parties agree on these two conditions, the contract cannot be considered concluded.

At the same time, the legislation stipulates that in some cases such an agreement may be concluded in a simplified form (for example, by exchanging e-mails). At the same time, non-compliance with the basic legal requirements for the sale of goods can cause honest buyers or sellers to suffer material damage and often makes such people vulnerable to various fraudulent schemes.

Given the above, to protect against the risks of unjustified re-extortion for the purchased goods (for buyers) or from non-recognition by the buyer of the fact of receipt of the goods, which was actually transferred to the buyer (for sellers), we strongly recommend always follow the correct documentation goods and the fact of payment for such goods.

In particular, under any circumstances it is necessary to record the fact of receipt of goods by concluding (signing) the relevant invoice and / or acceptance certificate - transfer, make payment for the goods with mandatory indication of payment, which will indicate a specific product under a contract or expense invoice, in case of payment in cash always ask for the relevant supporting document (check, receipt, income cash order, etc.).

In this case, it is very important that all documents are signed directly by the buyer and consumer (another person can sign the documents only in the case of a power of attorney).

Therefore, even following the above recommendations, the risks for buyers or sellers in case of various problematic situations (failure to acknowledge receipt of the goods, re-extortion of funds paid for the goods, etc.) are significantly reduced, and the person receives the necessary evidence for further proof their right in the courts or in law enforcement agencies.

In the event of any disputes regarding the improper performance of sales contracts by unscrupulous sellers or buyers, experienced specialists of Armadum Lawyers are ready to do everything possible to protect your violated rights and interests.
25.05.2021