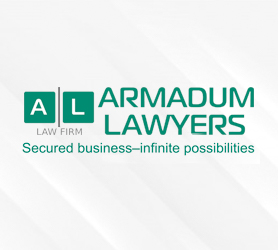 Verkhovna Rada deputies want to introduce a 20% tax on services from Youtube, Google, Facebook, Netflix, Apple, AliExpress and other foreign corporations. The authors of the bill believe that corporations provide services to Ukrainians without proper taxation, which leads to losses to the state budget.

The news portal Delo.ua published a large article about the "tax on Google", where our lawyer in tax law Bohdan Bagniuk gave an expert comment.

In particular, Bogdan believes that in the context of the digital economy, the adoption of such a bill is timely. The Organization for Economic Co-operation and Development has long recommended the introduction of a digital tax, and many advanced countries have followed suit.

Thus, the exclusion of the Tax Code, according to which residents when paying non-residents for the production and / or distribution of advertising, during such payment paid tax at a rate of 20% of the amount of such payments at their own expense, is a positive thing for business because business will pay the same funds, but will additionally be able to credit 20% of the cost of services to the account of the VAT tax credit.

But at the same time the lawyer told about some problematic moments of the initiative. First, it does not regulate the free e-services sector, where money is received solely through advertising. Given the current version of the bill, such services should be taxed as provided free of charge. Secondly, the very concept of "electronic services" is vague and vague. This allows the government to abuse the interpretation of this definition in its favor.

As for the average consumer, it should be noted that for him in this case nothing will change, except for the rise in price of all electronic services (for example: Netflix subscriptions, Spotify, Apple Music, etc.) by 20%, as VAT is paid as an indirect tax by the end consumer.