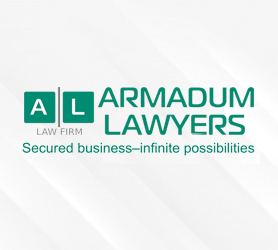 According to Art. 1217 of the Civil Code of Ukraine, inheritance is by will or according to the law.
There are five tiers of heirs to the law (Articles 1261-1265 of the Civil Code of Ukraine):
In the first order of priority, children of the testator, including those conceived during the life of the testator and born after his death, the spouse who survived him, and parents have the right to inherit under the law.
Second in line are the testator's siblings and grandparents, both on the father's and mother's side.
In the third line of succession have the right to inherit by law the inherited uncle and aunt of the testator.
Persons who had lived with the testator as a family for at least five years prior to the opening of the inheritance have a fourth right of succession.
Other relatives of the testator up to and including the sixth degree of kinship have the right to inherit in the fifth line, with relatives in the next degree of kinship excluding relatives in the next degree of kinship from the right to inherit.
A period of 6 months is set for acceptance of inheritance.
Grounds for contesting a will:
the testator could not control himself or herself and manage his or her actions;
The will does not comply with the form prescribed by law;
Psychological and physical pressure was used in making the will.
Post-mortem forensic psychiatric examination can prove the invalidity of the will. It is appointed by the court at the request of one of the parties. In some cases, a forensic penmanship examination may also be appointed.
Also evidence may be written evidence, testimony of witnesses, etc.
To appeal the will there are 3 years from the date when you learned about the violation of rights.
You can file a lawsuit in court:
Heirs who have the right to an obligatory share in the inheritance - minor, minor, adult disabled children of the testator, disabled widow (widower) and disabled parents;
heirs at law, who, in the absence of a will, would have the right to inherit;
Heirs under another will, if there is more than one;
The person in whose favor the will is made.
A will can be challenged, but only after the death of the testator and in court:
claims against an individual are brought in court at his place of residence or stay registered in the manner prescribed by law, unless otherwise provided by law.
claims that relate to immovable property (for example, an apartment, house, land plot), then at the location of the immovable property or its main part.