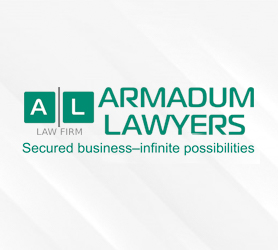 Since life does not stand still, technologies are improving every day and information progress penetrates into all areas of our present, it is not surprising that the judicial system did not stay away and introduced such an innovation as the electronic court, which makes communication between citizens with the courts more comfortable and accessible, and also significantly saves resources for participants in court proceedings.

The main purpose of this system is to establish a process of rapid exchange of information between judicial institutions, participants in the judicial process and state structures.
The use of the "Electronic court" subsystem is carried out after initial registration and further authorization of the user in the electronic Cabinet.

Users can send any documents and materials stipulated by the procedural legislation to the court in electronic form.

Access rights to electronic documents that have been received by the court are granted to judges who are engaged in the relevant court cases

Please note that the registration of an electronic office of a legal entity is carried out with the mandatory use of a qualified electronic seal of the legal entity, and not the electronic signature of the head or other official of the institution.

The issuance of such a seal (CEP) of a legal entity is carried out in accordance with the requirements of the Law of Ukraine "on electronic trust services".

The functionality of the subsystem "Electronic court" provide automatic notification of user about receipt of electronic office procedural documents, change the status of the case or on the receipt of other documents in the case, by sending a message to the indicated email address.

To be able to represent the interests of a legal entity in courts using the "Electronic court" subsystem, the head of such a legal entity (an official who has the right to dispose of an electronic seal) must authorize himself or a certain person with an electronic power of attorney (electronic order).