How to fully execute a judgement?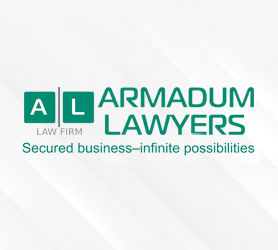 Everyone has the right to go to court to protect their rights and interests. The result of this appeal is a court decision, according to which the recognized claims must be fulfilled. But a court decision may have real force only on paper - if the losing party does not pay its debt. We tell you how to finally execute the decision of the court.


Step 1. The basis for execution of the court decision is an executive document (enforcement letter in civil and administrative process; court order in economic process), which is issued by the court, as it contains the information on what, in whose favor and from whom the judgment is exacted.


It should be emphasized that it is desirable to submit to the court the corresponding application, which will require the issuance of an enforcement document on the basis of the court decision.


Step 2. the Original of the issued executive document shall be submitted either to the bodies of the State executive service of Ukraine, or to a private enforcement officer (contact information is contained in the Unified register of private enforcement officers) - at the location / place of residence of the debtor or the location of his property.


Together with the enforcement document as submitted an application for initiation of enforcement proceedings (in which it is desirable to specify the details of the applicant for a further recalculation of the recovered debt) and certified copies of documents that confirm the authority of the representative of the claimant (if any).


Important! The period during which the executive document can be presented for execution is:
- three years - for the general rule;
- three months - for execution of decisions related to labor disputes/if the recoverer is a state/government body).

Step 3. Following the results of the consideration of the application for the initiation of enforcement proceedings, the executor initiates enforcement proceedings. You can trace the enforcement proceedings in the Automated system of enforcement proceedings by entering the identifiers of the decree on institution of enforcement proceedings in the respective fields of the tab "Access of parties to judicial proceedings".


As a result of successful collection of the debt in favor of the claimant the enforcement proceedings are over. In the case of independent repayment of the debt by the debtor should inform the executor, which also leads to the end of the enforcement proceedings.


Important! Cancellation of the court decision, on the basis of which the enforcement proceedings were initiated, is also the basis for its termination.
23.02.2022